1 teaspoon

70-80 degrees

approx. 20 sec.
Dosage: The content of a 100g pack of Matchatto is enough for about 100 cups.
SECURE PAYMENT
with PayPal, Sofort, Klarna, debit or credit card
FAST DELIVERY
within 2-4 days
FREE SHIPPING
from 25 EUR in Germany

10% DISCOUNT
10% on your first order with the discount code: 10NEW
Your naturally gentle energy boost
Our Matchatto Green Coffee & Moringa offers a special taste experience through the full power of the finest organic matcha, organic green coffee and organic moringa. In it, the green, unroasted coffee beans are finely ground and unfold their natural, gentle aroma. This harmonises perfectly with the taste of Matcha and Moringa. You too can now discover the particularly intensive, encouraging experience of Matchatto Green Coffee & Moringa.



Matcha for your well-being
The green coffee in this matchatto creation reinforces the positive effects of organic matcha on physical well-being. Numerous studies indicate that green coffee has many beneficial properties. The high levels of the antioxidant chlorogenic acid slow down the absorption of sugar into blood levels and can thus help to lower blood sugar levels in the long term. This substance also has a positive effect on blood pressure. Various amino acids have a positive effect on the metabolism and storage of nutrients. Not to forget, of course, the content of trigonelline and caffeine, which lead to the stimulating effect. Matchatto Green Coffee & Moringa can support weight loss and generally help to increase well-being.



Special features of our organic matcha
Our pure organic Japan Matcha is lovingly handcrafted freshly bottled for you in our in-house organically certified factory in Berlin and comes directly to your home after your order. We source our organic Matcha from the southern region of Kagoshima in Japan. Here the plant grows on volcanic rock and thrives particularly well. The climatic conditions prevailing there are ideal so that the matcha plant can form a particularly large number of vital substances.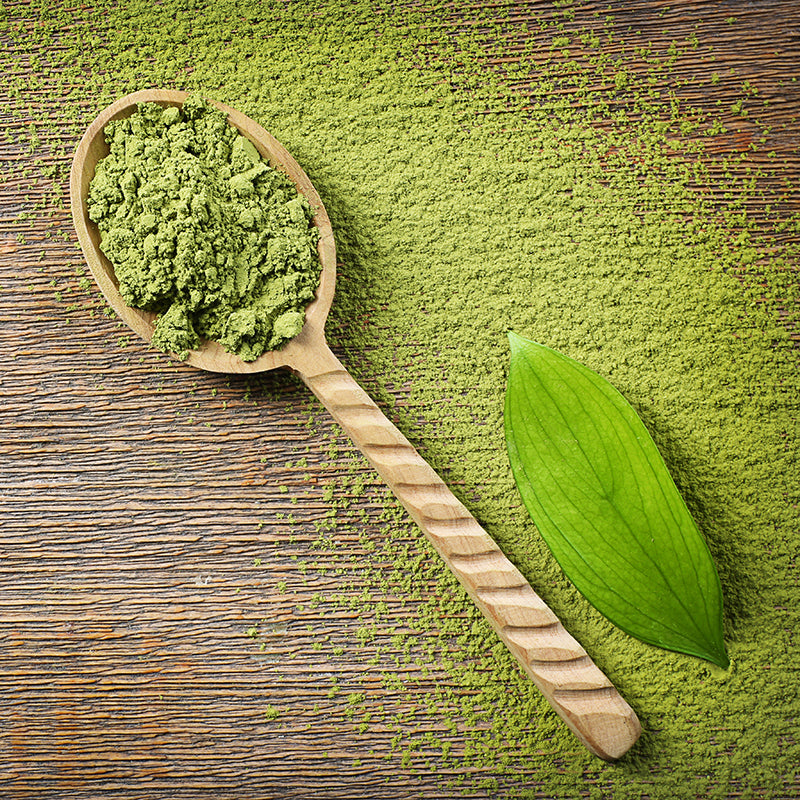 Similar matcha teas with green coffee
Matcha Tea Green Coffee Moringa & Cardamom 100g
Aromatic matcha tea with green coffee
Organic certified premium tea powder from Japan
Organic green coffee, organic moringa and organic cardamom
Laboratory-tested ingredients from organic farming
In-house organic tea manufacture
High quality standard (HACCP-certified)
Matcha Tea Green Coffee Moringa & Cinnamon 100g
Aromatic matcha tea with green coffee
Organic certified premium tea powder from Japan
Organic green coffee, organic moringa and cinnamon
Laboratory-tested ingredients from organic farming
In-house organic tea manufacture
High quality standard (HACCP-certified)
Matcha Tea Green Coffee & Moringa 100g
Aromatic matcha tea with green coffee
Organic certified premium tea powder from Japan
Organic green coffee and organic moringa
Laboratory-tested ingredients from organic farming
In-house organic tea manufacture
High quality standard (HACCP-certified)