1 teaspoon

70-80 degrees

approx. 20 sec.
Dosage: The content of a 100g pack of Matchatto is enough for about 100 cups.
Tolles Produkt mit gutem Support
Lecker 😋
Sehr lecker gerade mit den verschiedenen Ölen aromatisiert sind die Tees ein besonderer Genuss.
Sehr zufrieden
Wir haben den Tee das erste mal gekauft und sind sehr zufrieden.
Tolle Erfrischung für den Sommer
Ich war am Anfang erst etwas skeptisch, ob mich Matcha mit Minze vom Hocker reißt. Ich habe den Matchatto Beutel heute bekommen. Neugierig habe ich den Beutel sofort geöffnet. Wow, da kam mir ein toller Minzgeruch entgegen. Die Farbe ist auch sehr grün. Und der Geschmack ist einfach großartig. Die richtige Erfrischung für diese Temperaturen. Ich werde es jetzt auch mal kalt probieren. Absolut empfehlenswert.
Himmlisch
Himmlischer Geruch. Ich habe den Beutel aufgemacht und mir kam ein himmlisch erfrischender Minz/Matcha Duft entgegen. Wow. Besser als ich mir vorgestellt habe. Jetzt habe ich immer einen Tee auf den ich mich freuen kann.
SECURE PAYMENT
with PayPal, Sofort, Klarna, debit or credit card
FAST DELIVERY
within 2-4 days
FREE SHIPPING
from 25 EUR in Germany

10% DISCOUNT
10% on your first order with the discount code: 10NEW
Matcha with mint
Our Organic Matchatto Mint is a tea blend made from particularly high-quality ingredients. Ingredients include Organic Japan Matcha and Organic Mint Essential Oil. Nothing else. Our organic matcha gets a wonderfully pleasant, fresh, invigorating note with the mint oil and can enrich the taste of natural organic matcha. The ingredients are known for their health benefits. As a high-quality tea, Matchatto is certified organic and free from artificial additives. Organic Matchatto contains a particularly well-tolerated type of caffeine. This makes it a healthy alternative to coffee.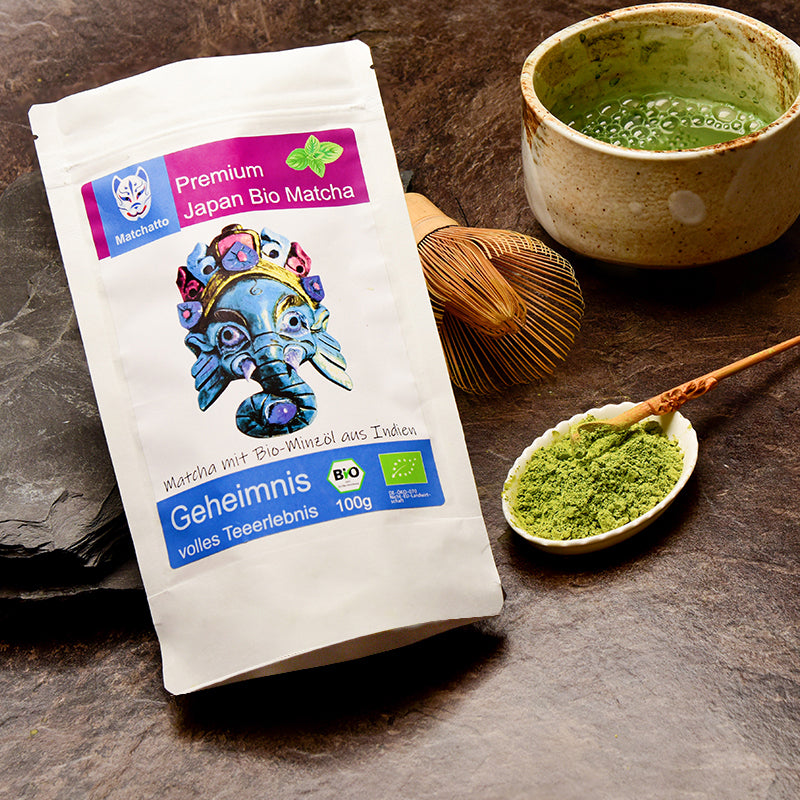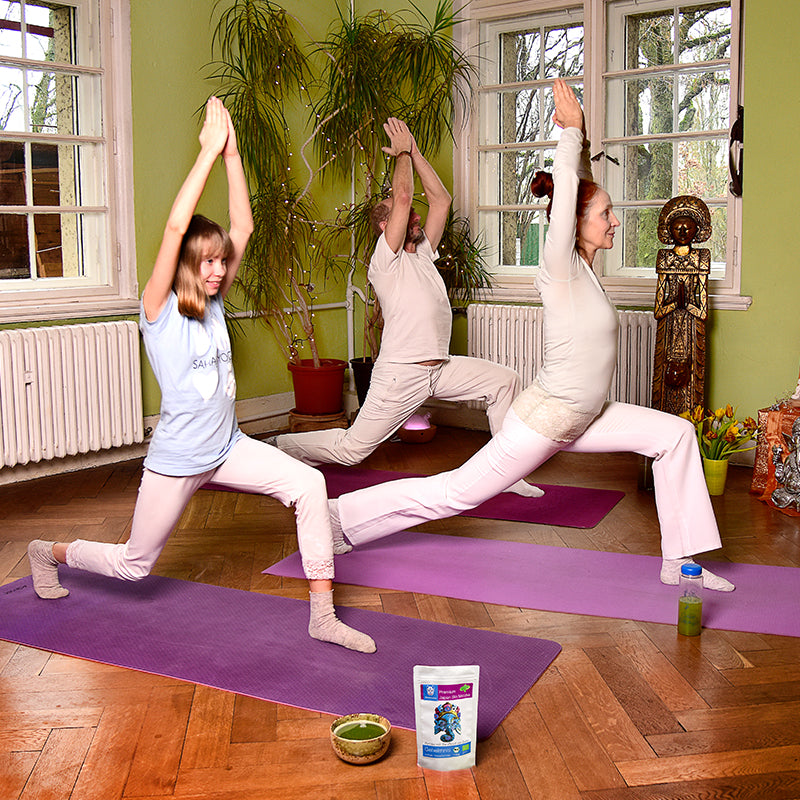 Matcha for strength and refreshment
Is yoga part of your philosophy of life? Yoga is not just movement. It is also a shared experience. With yoga you reach your harmonious center. You are in the ying and yang. You do something for your body, mind and soul. Organic Matchatto Mint is the ideal complement to yoga. Matchatto Mint gives you strength and concentration. It invigorates and refreshes you. Helps you to keep the concentration during your yoga exercises. Matchatto mint after yoga helps you to recharge your batteries. Organic Matchatto Mint is an "energy booster". surprise yourself Try it. And now you too can discover the secret of Matchatto.



Special features of our organic matcha
Lovingly handcrafted, our pure organic Japan Matcha is freshly bottled for you in our own organically certified factory in Berlin and is delivered directly to your home after you place your order. We source our organic Matcha from the southern region of Kagoshima in Japan. There the plant grows on volcanic rock and thrives particularly well. The climatic conditions prevailing there are ideal so that the matcha plant can form a particularly large number of vital substances.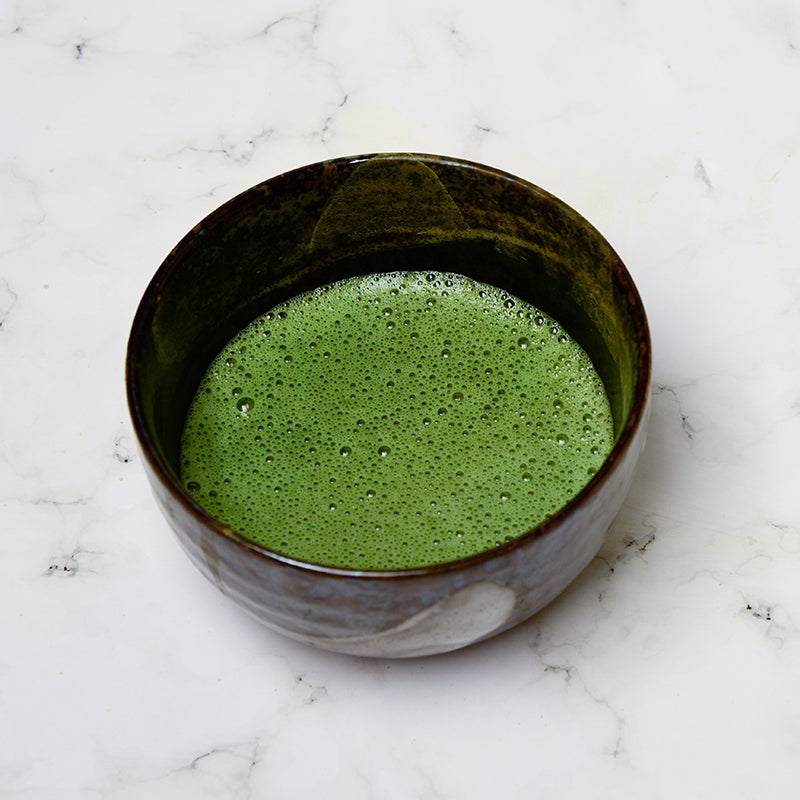 Similar Matcha teas with a refreshing touch
Matcha Tea Orange 100g
Matcha tea drink for mind and body
Organic certified premium tea powder from Japan
Organic orange oil from Mexico
Laboratory-tested ingredients from organic farming
In-house organic tea manufacture
High quality standard (HACCP-certified)
Matcha Tea Lemon 100g
Matcha tea drink for sport and fitness
Organic certified premium tea powder from Japan
Organic lemon oil from Italy
Laboratory-tested ingredients from organic farming
In-house organic tea manufacture
High quality standard (HACCP-certified)
Matcha Tea Mint 100g
Matcha tea drink for strength and refreshment

Organic certified premium tea powder from Japan
Organic mint oil from India
Laboratory-tested ingredients from organic farming
In-house organic tea manufacture
High quality standard ( HACCP certified)