1 teaspoon

70-80 degrees

approx. 20 sec.
Dosage: The content of a 100g pack of Matchatto is enough for about 100 cups.
Ich genieß ihn jeden Tag
Kann mir mein Leben gar nicht mehr ohne diese leckeren Matchas vorstellen. Kann gar nicht sagen, welcher der Beste ist, da sie alle unwahrscheinlich lecker sind. Ich bin und bleib wohl Kunde. 😇
Angenehmer Geschmack
Löst sich super auf und hat angenehmen bitteren Geschmack!
Matcha Tee mit Gewürzen
Ich trinke häufiger eine Schale Matcha Tee. Doch mit Moringa und Kardamom habe ich es noch nicht getrunken. Diese leichte würzige Note mit Kardamom und Moringa gefällt mir. Es hat so einen natürliches und etwas anderes Geschmackserlebnis und dennoch ist es Matcha Tee. Gelungene Mischung. Ich gebe es mal meiner Freundin zum probieren. Für mich ist es eine gute Entscheidung Matchatto mit Moringa und Kardamom in der Küche stehen zu haben. Geht schnell und ist eine Bereicherung für meinen Teegenuss.
Matchatto in der Stille
Ich liebe es zur Ruhe zu kommen. Stille im Raum, keine Ablenkung. Ein paar kleine Schlucke vom leicht würzigen Matchatto. Gedanken vorüber fließen zu lassen. Dieser Matchatto gibt meinem Kopf Wachheit und Ruhe. Endlich angekommen. Macht weiter so.
Sehr ergiebig
Ich trinke Matchatto mit Moringa und Kardamom schon eine ganze Weile. Ich mag die Würzigkeit plus Matcha. Am späten Nachmittag muss ich von der Arbeit immer erst einmal runter kommen. Ich mache mir einen Matchatto und setze mich vor meinen kleinen Altar um zu meditieren. Tolle Wirkung, mein Kopf wird wieder klar und Gedanken frei. Pure Erfrischung für meinen Geist und meine Seele. Kann ich jedem nur empfehlen, der wieder mehr Harmonie und Liebe in sein Herz einkehren lassen will. Außerdem ist es auch noch sehr ergiebig.
SECURE PAYMENT
with PayPal, Sofort, Klarna, debit or credit card
FAST DELIVERY
within 2-4 days
FREE SHIPPING
from 25 EUR in Germany

10% DISCOUNT
10% on your first order with the discount code: 10NEW
Matcha with Moringa & Cardamom
Our Matchatto is a tea blend made from particularly high-quality ingredients. Ingredients include matcha, moringa and green cardamom. The ingredients are known for their health benefits. As a high-quality tea, Matchatto is certified organic and free from artificial additives. Matchatto contains a particularly well-tolerated type of caffeine. This makes it a healthy alternative to coffee.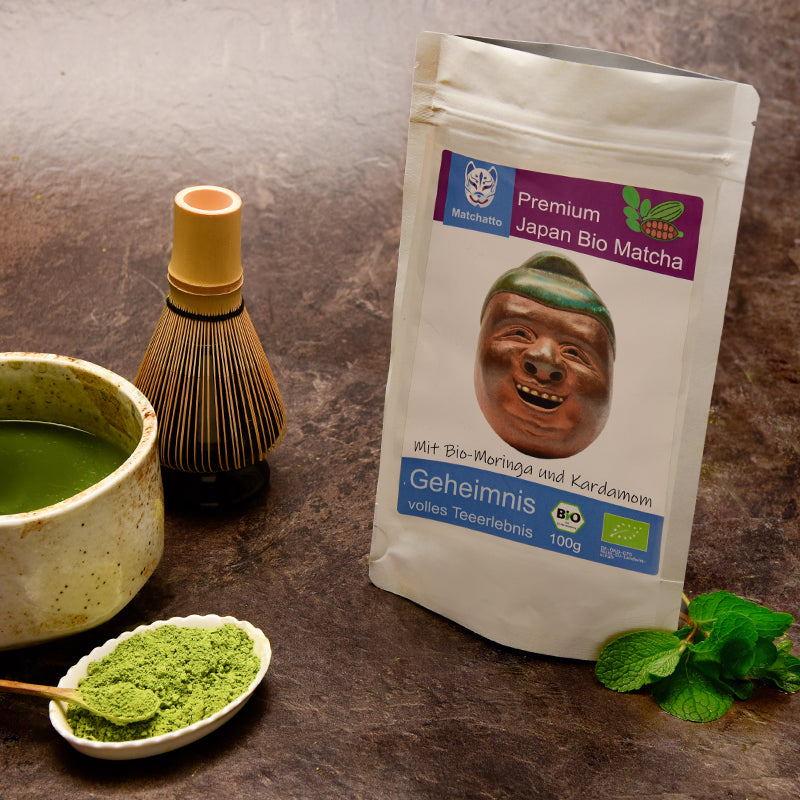 Matcha for calm and balance
You take time for your daily rest and balance. Meditation is part of your life rhythm. You meet other people to meditate. Then discover the secret behind organic matchatto with moringa and cardamom. This is a unique formula to keep the spirit awake and support the stillness within you. Matchatto with moringa and cardamom before and after meditation invigorates your senses. It helps you to find the balance between outside and inside. The taste is unique. The journey to the inside can begin with a slightly exotic touch. And now you too can discover the secret of Matchatto.



Special features of our organic matcha
Lovingly handcrafted, our pure organic Japan Matcha is freshly bottled for you in our own organically certified factory in Berlin and is delivered directly to your home after you place your order. We source our organic Matcha from the southern region of Kagoshima in Japan. There the plant grows on volcanic rock and thrives particularly well. The climatic conditions prevailing there are ideal so that the matcha plant can form a particularly large number of vital substances.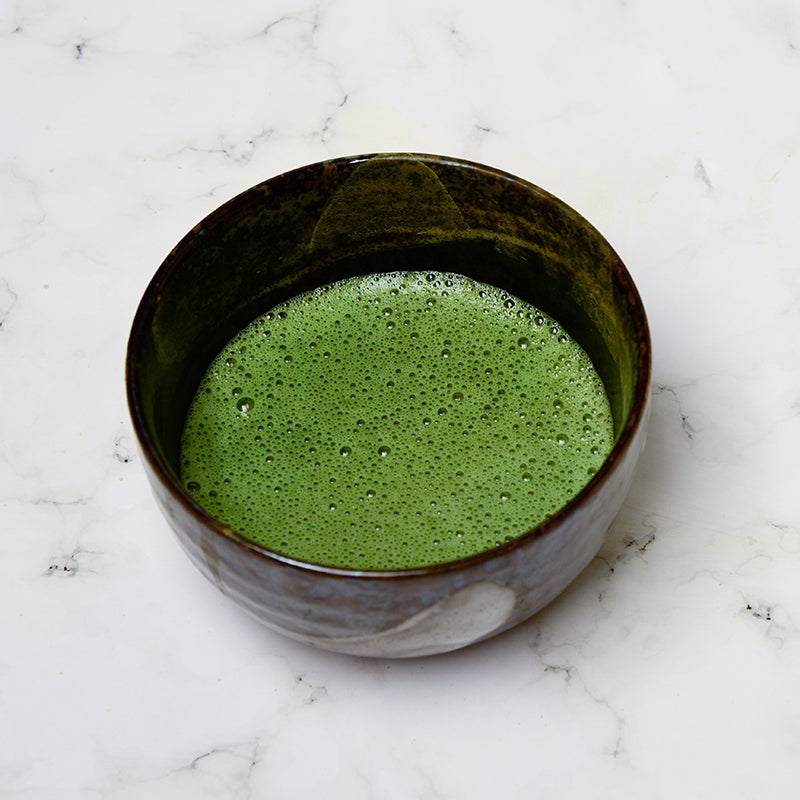 Similar Matcha teas with an aromatic, spicy note