1 teaspoon

70-80 degrees

approx. 20 sec.
Dosage: The content of a 100g pack of Matchatto is enough for about 100 cups.
SECURE PAYMENT
with PayPal, Sofort, Klarna, debit or credit card
FAST DELIVERY
within 2-4 days
FREE SHIPPING
from 15 EUR in Germany

10% DISCOUNT
10% on your first order with the discount code: 10NEW
Your aromatic-spicy immune booster
In this matchatto creation, the best organic matcha is combined with organic moringa and finely ground organic sage leaves to create an aromatic, spicy taste experience. As one of the most valuable herbs and medicinal plants, sage is known for its diverse positive health effects, which unfold their full effect in this specially developed tea recipe. The good forces are supported by the Moringa leaves, which are known for their rich antioxidants, vitamins and minerals.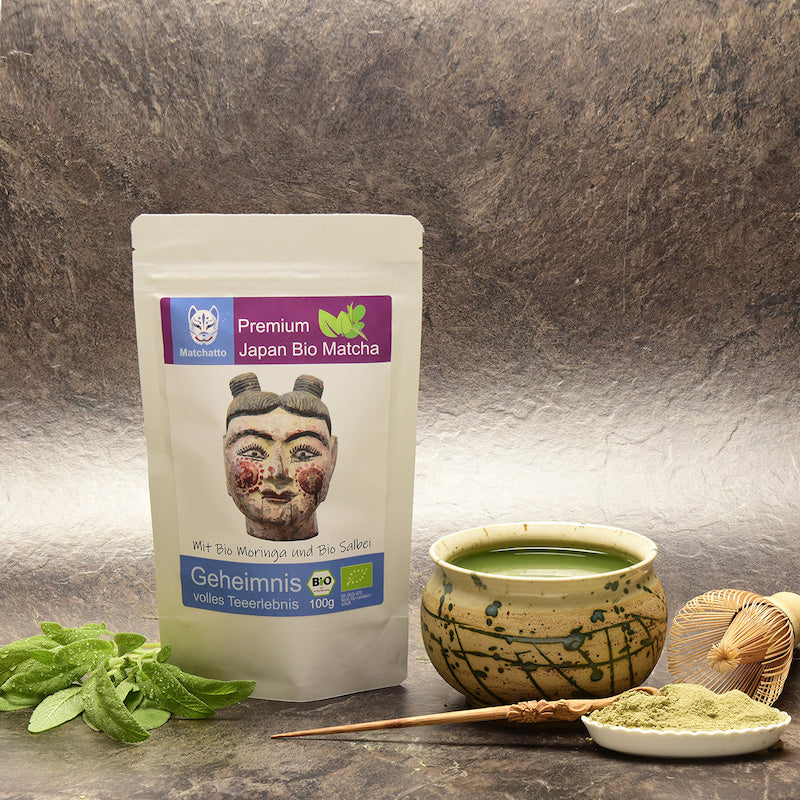 Matcha for a healthy immune system
Health is our most valuable asset. Unfortunately, we often only notice this when something with our body is no longer working the way we want it to. "Those who drink sage tea will never get sick," claims Dr. Breuss. Of course we cannot guarantee that. But we can promise this much: This Matchatto creation not only gives you exceptional pleasure, but also strengthens your immune system and has a positive effect on your digestive system. There are also initial studies that say sage has a blood sugar-lowering effect. On the mind, sage has a concentration-enhancing and memory-strengthening effect. In this combination, our matchatto moringa sage tea is a valuable companion during the cold season.



Special features of our organic matcha
Our pure organic Japan Matcha is lovingly handcrafted freshly bottled for you in our own organically certified factory in Berlin and comes straight to your home after your order. We source our organic Matcha from the southern region of Kagoshima in Japan. Here the plant grows on volcanic rock and thrives particularly well. The climatic conditions prevailing there are ideal so that the matcha plant can form a particularly large number of vital substances.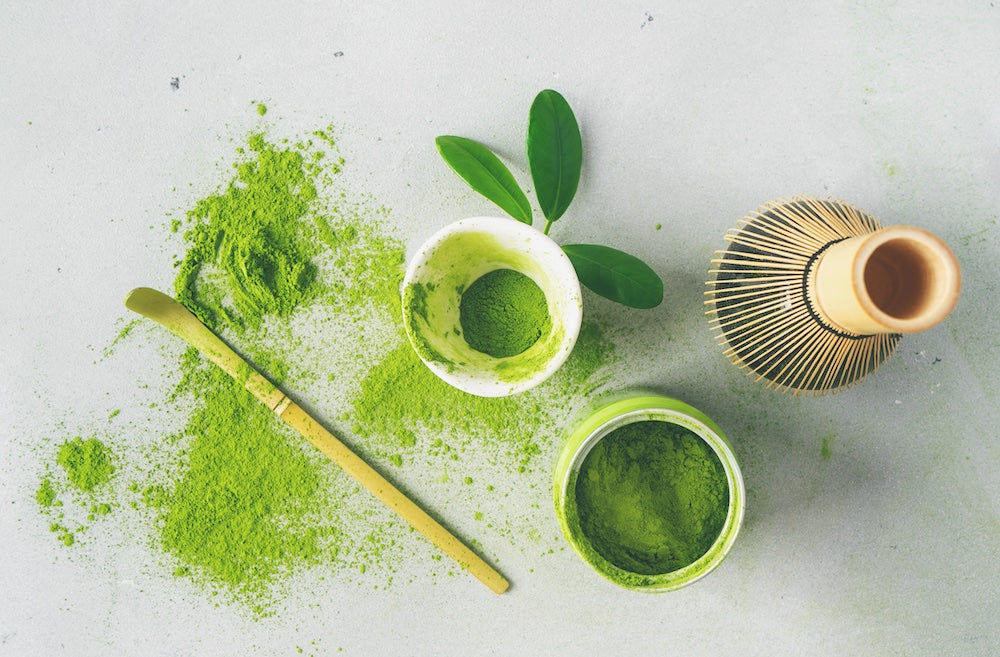 Similar Matcha teas with an aromatic, spicy note