1 teaspoon

70-80 degrees

approx. 20 sec.
Dosage: The content of a 100g pack of Matchatto is enough for about 100 cups.
Alles bestens
Habe schon mehrfach bestellt und bin absolut zufrieden. Vielen Dank
SECURE PAYMENT
with PayPal, Sofort, Klarna, debit or credit card
FAST DELIVERY
within 2-4 days
FREE SHIPPING
from 25 EUR in Germany

10% DISCOUNT
10% on your first order with the discount code: 10NEW
Your spicy, warm treat for cozy hours
No - this tea does not contain pumpkin, but a spice mixture that is named after the American Pumpkin Spice and became famous through a well-known coffee house chain. The mixture of autumn and winter spreads a homely atmosphere and is reminiscent of relaxing hours in front of the fireplace. Fragrant organic cinnamon, organic nutmeg, warming organic ginger and organic allspice give this unique matchatto creation its special aroma.



Matcha that warms the heart
Ginger and cinnamon are among the spices that give our body warmth from the inside. They work against inner cold, give security and fire you gently right into your heart. Ginger is considered an important spice for our immune system, while cinnamon, for example, is good for digestion. Ginger and cinnamon are well known for their beneficial effects on our health. Nutmeg and allspice, on the other hand, are still a real insider tip. Nutmeg is characterized above all by its relaxing effect. At the same time, nutmeg has a positive effect on our digestive system. The same applies to allspice. This lesser-known, aromatic-hot spice also warms you up and helps you relax. Well then – settle down and enjoy a heart-warming cup of Matcha Pumpkin.



Special features of our organic matcha
Our pure organic Japan Matcha is lovingly handcrafted freshly bottled for you in our own organically certified factory in Berlin and comes straight to your home after your order. We source our organic Matcha from the southern region of Kagoshima in Japan. Here the plant grows on volcanic rock and thrives particularly well. The climatic conditions prevailing there are ideal so that the matcha plant can form a particularly large number of vital substances.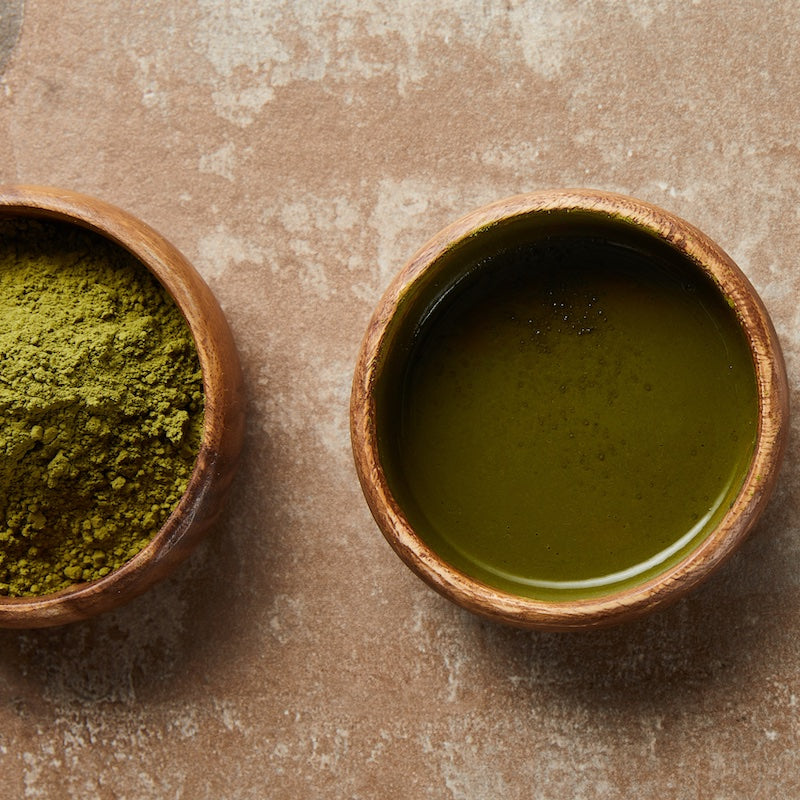 Similar Matcha teas with an aromatic, spicy note