1 teaspoon

70-80 degrees

approx. 20 sec.
Dosage: The content of a 100g pack of Matchatto is enough for about 100 cups.
So macht Matcha Spaß!
Die Kombination von Matcha mit natürlichen ätherischen Ölen peppt den Geschmack richtig auf!
Tee Bewertung
Also ich kannte den Tee nicht , und war gebe ich zu skeptisch. Ich habe den Tee mit Zitrone und den reinen Matcha Tee genommen. Beide sind sehr gut , ich werde wieder bestellen, auch weil beide Bio zertifiziert sind .
Matcha Eistee
Endlich! Darauf habe ich schon lange gewartet. Matcha Zitrone kalt getrunken wie ein Eistee. Viel besser als die konventionellen gesüßten Eistees.
Fruchtig lecker mit Matcha, das ist ja mal eine Idee. Junges Matchatto Team macht weiter so. Ihr bekommt von mir 5 Sterne.
Morgens Matchatto
Morgens komme ich nicht in die Gänge. Das ist genau der Geschmack der meinen Kreislauf puscht. Der aphrodisierende Geruch und die Wirkung von Matchatto einfach Klasse.
Koffee Ersatz
Ich trinke den Matcha mit Zitronenöl morgens super gerne und greife dadurch weniger zum Kaffee!
SECURE PAYMENT
with PayPal, Sofort, Klarna, debit or credit card
FAST DELIVERY
within 2-4 days
FREE SHIPPING
from 25 EUR in Germany

10% DISCOUNT
10% on your first order with the discount code: 10NEW
Matcha with lemon
Our Organic Matchatto Lemon is a tea blend made from particularly high-quality ingredients. Ingredients include Organic Japan Matcha and Organic Lemon Essential Oil. Nothing else. Our organic matcha gets a wonderfully pleasant fruity note with the lemon oil and can enrich the taste of natural organic matcha. The ingredients are known for their health benefits. As a high-quality tea, Matchatto is certified organic and free from artificial additives. Organic Matchatto contains a particularly well-tolerated type of caffeine. This makes it a healthy alternative to coffee.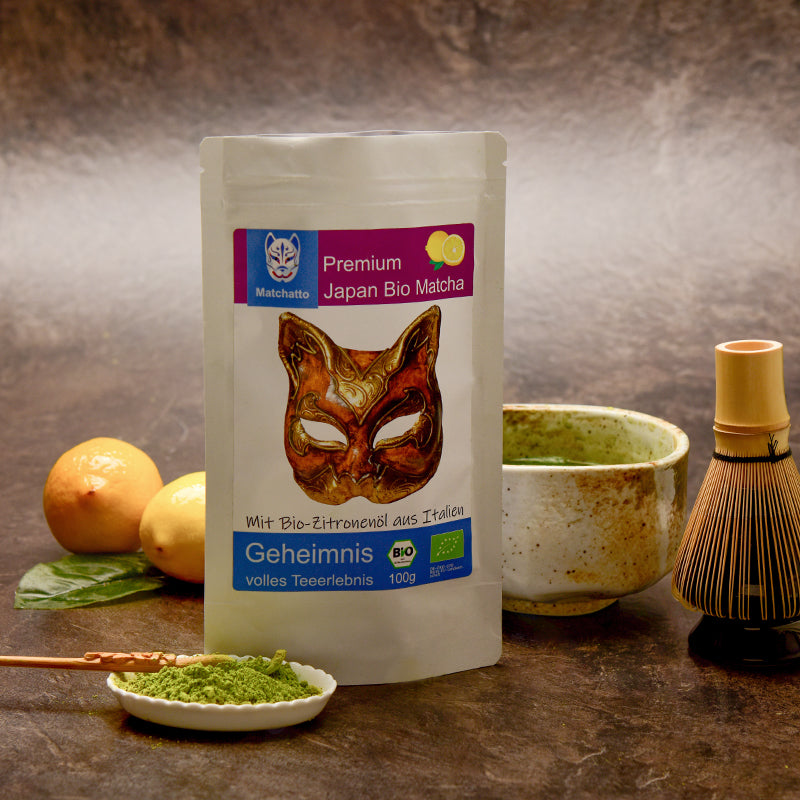 Matcha for sports and fitness
you love to move At home or in the fitness center. You like to run or swim, do strength training or just want to cut a good figure. A glass of organic matchatto lemon before exercise mobilizes your energy. It helps you to regain your strength and focus. It gives you a nudge not to give up today, to overcome your weaker self. Matchatto lemon helps get your metabolism going. Daily exercise and Organic Matchatto Lemon are the ideal combination to achieve more. Matchatto Lemon tastes fruity and invigorating. And now you too can discover the secret of Matchatto.



Special features of our organic matcha
Lovingly handcrafted, our pure organic Japan Matcha is freshly bottled for you in our own organically certified factory in Berlin and is delivered directly to your home after you place your order. We source our organic Matcha from the southern region of Kagoshima in Japan. There the plant grows on volcanic rock and thrives particularly well. The climatic conditions prevailing there are ideal so that the matcha plant can form a particularly large number of vital substances.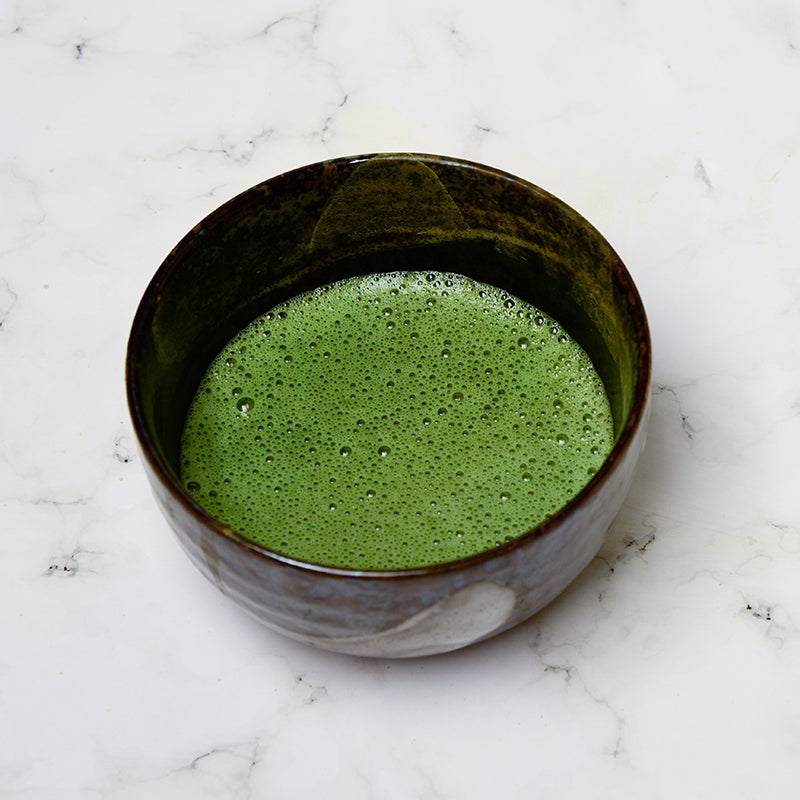 Similar Matcha teas with a fruity note
Matcha Tea Orange 100g
Matcha tea drink for mind and body
Organic certified premium tea powder from Japan
Organic orange oil from Mexico
Laboratory-tested ingredients from organic farming
In-house organic tea manufacture
High quality standard (HACCP-certified)
Matcha Tea Lemon 100g
Matcha tea drink for sport and fitness
Organic certified premium tea powder from Japan
Organic lemon oil from Italy
Laboratory-tested ingredients from organic farming
In-house organic tea manufacture
High quality standard (HACCP-certified)
Matcha Tea Mint 100g
Matcha tea drink for strength and refreshment

Organic certified premium tea powder from Japan
Organic mint oil from India
Laboratory-tested ingredients from organic farming
In-house organic tea manufacture
High quality standard ( HACCP certified)