Easy to prepare
In a small bowl, combine 2 tablespoons of yogurt or cottage cheese with 2 teaspoons of Matchatto Face Mask Powder. Mix the powder with the yoghurt or quark to a paste. If necessary, mix with a little rapeseed oil or another oil. Then apply the face mask to cleansed skin and leave it on for about 10-15 minutes and then wash it off.
Dosage: The content of this pack is sufficient for approx. 50 face masks
SECURE PAYMENT
with PayPal, Sofort, Klarna, debit or credit card
FAST DELIVERY
within 2-4 days
FREE SHIPPING
from 25 EUR in Germany

10% DISCOUNT
10% on your first order with the discount code: 10NEW
Do-it-yourself natural face mask
Matcha tea rejuvenates not only from the inside but also from the outside. Our mix-and-match matcha face mask can work against blemishes, dry skin and skin aging. It is a natural product that does not require any other additives. In addition to pure organic matcha powder, this face mask is supplemented with organic green coffee and organic moringa. These ingredients also have, for example, vitalizing, antioxidant and antiseptic effects on the skin.



How does the matcha face mask work
Making the face mask is easy. You simply mix 2 tablespoons of (soy) yoghurt, 2 teaspoons of matcha powder and, if you have very dry skin, some oil. You now apply the resulting porridge to your face and leave it on for about 20 minutes. Then rinse gently. The active ingredient combination of invigorating caffeine, skin-protecting antioxidants and valuable amino acids gives the mask an anti-inflammatory and skin-rejuvenating effect.



Special features of the vegan organic face mask
Our pure organic Japan Matcha is lovingly handcrafted in our in-house certified organic factory in Berlin, freshly mixed for you with the other organic ingredients, bottled and delivered directly to your home after your order. We source our organic Matcha from the southern region of Kagoshima in Japan. Here the plant grows on volcanic rock and thrives particularly well. The climatic conditions prevailing there are ideal, so that the matcha plant can form a particularly large number of vital substances - for ageless beauty.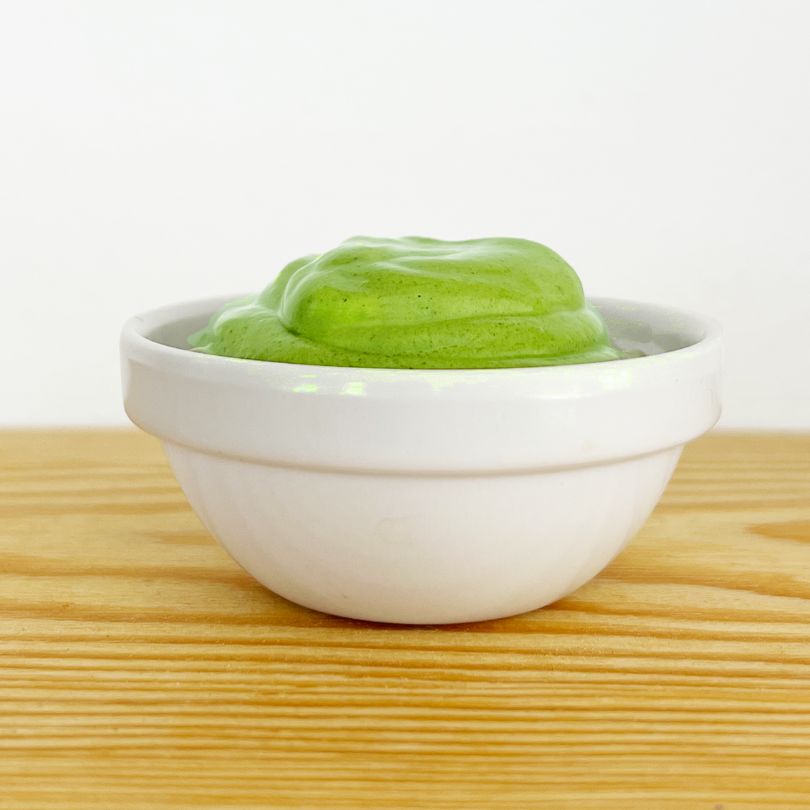 Our face masks are available in 2 varieties
Face mask with matcha & orange oil 100g powder
Natural powder for invigorating face masks to make yourself
Premium organic matcha green tea powder from Japan

Orange oil from Mexico in organic quality
Laboratory-tested ingredients from organic farming
In-house organic manufacture in Berlin
High quality standard (HACCP-certified)
Face mask with matcha & green coffee 100g powder
Natural powder for invigorating face masks to make yourself
Premium organic matcha green tea powder from Japan

Organic green ground coffee beans from Brazil
Laboratory-tested ingredients from organic farming
In-house organic manufacture in Berlin
High quality standard (HACCP-certified)